Aura telematics specialists
Telematics insurance in 3 easy steps
Buying car insurance through Aura couldn't be any easier. We'll ask you to fit a small telematics device into your vehicle's 12v power socket or OBD (on-board diagnostics) port. This device tells us how, when and where you drive. To get started, just follow a few simple steps below:
2
Install your device
Installing your device will only take a few minutes. No professional fitting required, so there's no waiting around for an engineer or having to pay extra for installation.
3
Earn rewards
At Aura, we believe safer drivers should pay less for their car insurance. We aim to always reward the safest drivers with potential savings on your renewal premium
Where to install your device
The image below provides examples of where your self-fit device can be plugged in.
Click the blue circular hotspots on the car to learn more. 
Underneath the dashboard.
In the luggage compartment.
Aura is part of the Premium Choice group, which was established in 1999 and is one of the UK's leading independent insurance brokers. We aim to always reward the safest drivers with potential savings on your renewal premium.
With our car insurance, you'll get a price based on how you drive, not how others drive. There are no night-time driving curfews and you'll also receive UK Breakdown cover and Motor Legal Protection when you purchase a policy.
Furthermore, you'll be given a telematics device to install in your vehicle. This allows us to calculate the price of your insurance based on your driving. Not only will this device provide data on your driving performance, it will also become your in-car companion providing the support you need if you have an accident.
Why choose Aura insurance?
Driving in a bus lane by mistake can result in a fine, which varies depending on the location. However, penalty points are not usually issued for this offence. Nevertheless, motorists should familiarise themselves with road signs, markings, and routes to avoid unintentionally driving in a bus lane.
Read more »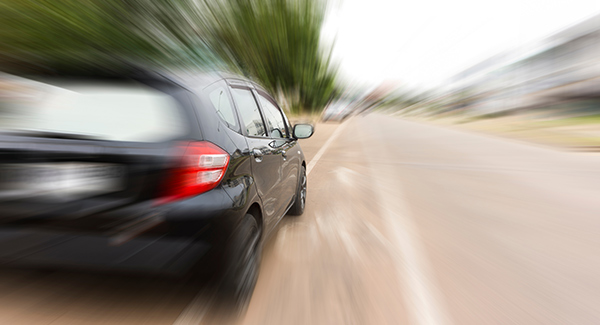 Occasionally driving slightly above the speeding limit shouldn't negatively impact your overall driving score. You may receive a warning from your insurer to be more mindful of speed limits. However, excessive or persistent speeding or engaging in unsafe driving practices can not only increase your premiums; it may result in your policy getting cancelled.
Read more »
Speed limits vary depending on the type of road you're driving on and the vehicle that you're using. However, a speed limit of 30 miles per hour usually applies on roads with regular street lighting unless there are signs that state otherwise.
Read more »